Yes your eyes aren't seeing things- this post includes a FOTD. Last month I attended the launch of the Benefit Brow Bar in Debenhams in Middlesbrough (post) and I also did a separate post on their signature brow (here). The Friday before last bank holiday I went to their Brow Bar in Newcastle Debenhams to get my brows re-tinted and waxed. At the Benefit event I received one of their Browzings* sets in my goody bag and was unsure of how to use it properly. Some people stated that you use the wax first, then the powder and others stated that it was the powder first and then the wax.
At the Brow Bar at Newcastle they give you a 20 minute time slot for the wax/tint and this allowed the lovely mua to show me how to use the brow kit. I'm starting to get the hang of using the browzings kit and I'm now wanting to use more darker shadows on my eyebrows (Mac Brun and Mystery I'm looking at you). It's been 3 weeks since I had my brows tinted and waxed and I've noticed that since getting them waxed the hair is starting to grow back slightly quicker and the tint has faded quicker this time. I'm off to Boro next Saturday with Tor so I think I'll get my brows tinted and waxed again- for £18.50 it's not cheap however I don't think its breaking the bank as some salons in Durham charge more than that.
I'll be honest I've only used the wax once since getting this set, as my brows normally stay in place, so I've just been using the powder. I'll also add that I've only been using this on nights out also- so normally my brows have lasted from 7.30ish until 2-3am. I would say that the powder itself can be used as an eye shadow or for eye liner so you will definitely get value for money from the set (£23.50). I also use an angled brush from Elf Studio Line (review here) to apply the powder.
Brace yourself for a FOTD..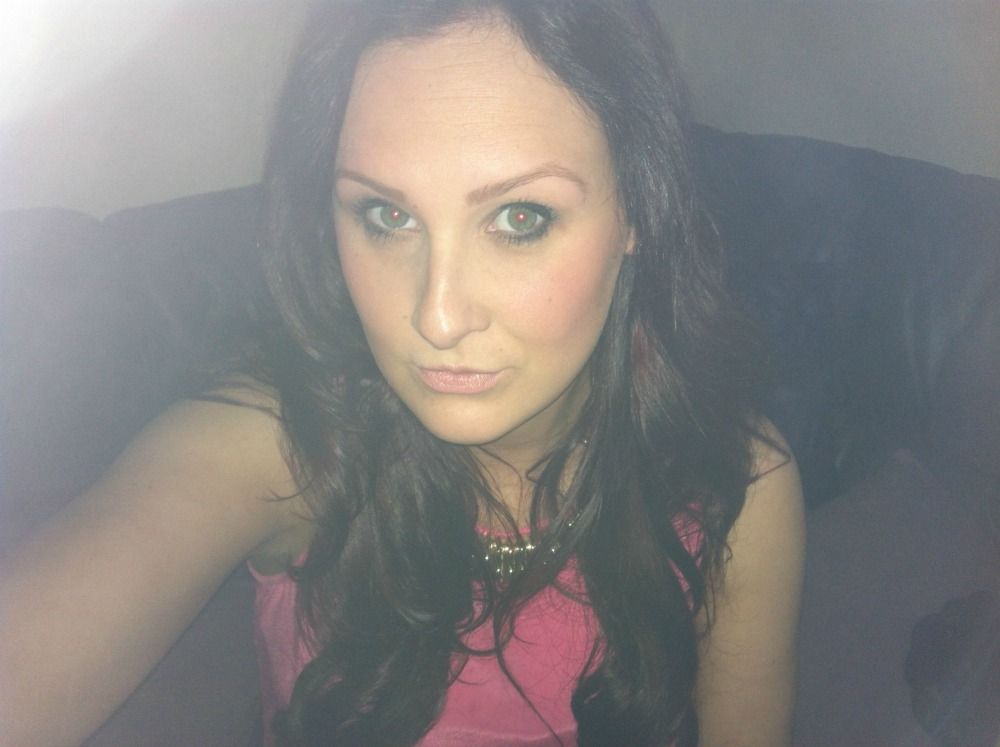 Face
Mac Studio Fix Foundation (NW25)
Benefit Boi-ing (shade 2)
Benefit Browzings* (medium)
Eyes
Mac Shadows- Haux, Satin Taupe, Shroom, Typographic
ELF Studio Cream Liner (black)
Benefit They're Real Mascara*
Cheeks
Vivo Baked Bronzer (shade 1)
Lips