Oh I'm so happy that for the temperatures have slightly cooled down this morning, the office isn't like a sweat box and I don't have to witness blokes wearing too tight vests with their moobs on show to the world. Anyway I'm digressing away from today's post- the Monki dress which nearly gave me a heart attack.
In no way can I fault Monki or their customer services as they were brilliant, however considering I ordered the a good 11 days before Bank Holiday Sunday, my dress was sat in my local depot (20 mins from my house) for 6 days before sending it out for delivery. Many thanks for that Hermes, however luckily my dress came in time. Monki is one of those fairly unknown brands which I've noticed is starting to make waves in the blogging community, personally I can't get over how good quality their items are and how cheap they are. The dress itself was only £25 and it's made out of "dressy" material if that makes sense- if that was Topshop or River Island the cost would have easily been doubled. Just a quick warning about the sizing in Monki- they come up on the large size, my dress is a small and I would have rather have had the x-small to try on also.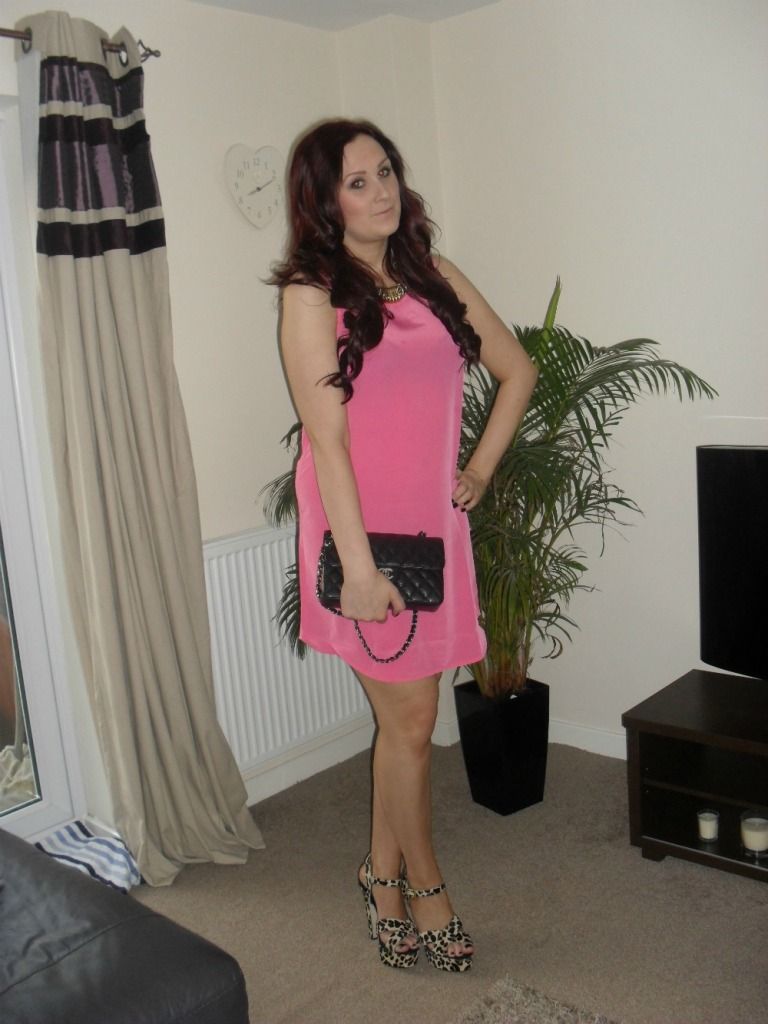 Heels- Topshop
Necklace- Topshop (in stores)
Bag- Chanel Medium/Large
If you saw my payday wish list post last month you will have been aware that I also wanted some black wedges to go with it. What a bloody carry on that was- I ordered the wedges I wanted from Topshop in a size 9- there was an inch overhang at the back. There must have been an error in the labelling of the shoes as mother T couldn't get her size 6 feet into them. So cue another pair ordered and low and behold there was still overhang- hence having to wear the leopard print shoes yet again.
As usual ignore my face like a smacked backside- I was in quite a mood with myself as my hair hadn't turned out how I wanted it to look down to an incident with the scissors at the hairdressers the day before (cue short layers all over). Oh and the dress does stain- right at the end of the night I managed to get vodka and coke spilled down me, and Steph's dress got attacked by a drink as well. Sometimes I wonder why people don't hold their drinks properly while walking through a crowded dance floor. However on a positive vodka and coke stains do wash out of the dress.
Anyway 3 and a bit more days to go until the weekend.