Ecco is a brand which I have always associated with hoodies, baggy jeans and skater shoes. However not any more, my opinion has well and truly been changed since receiving these ECCO – Sculptured 65 shoe boots. Ecco have totally revamped their image and have recently re-launched their website with their new
Sculptured shoe line.
Currently my place of work is a death trap- it's full of slippery floors which aren't heel proof. I don't understand how female colleagues can wear sky high heels and not fall over and break their ankles. There's an in joke with my work colleagues that the only time they see me in heels is if I have a job interview, and for that I always wear my trusty Primark shoe boots with a sturdy heel. Since starting my new job I've been trying to find a pair of heels which are deemed work appropriate (i.e. shoe boots) and that I can wear all day without my feet hurting, and if I can drive in them that's an added bonus. I have found the perfect pair of shoe boots in these.


First up is the heel- its 6.5cm which for 5'10" me isn't too high/inappropriate for work, and look how sturdy it is. Every lunch I normally do a mile power walk around my work grounds and I don't have to change into flats to do this, I can comfortably do my walk and then walk back up five flights of stairs to my office without my feet throbbing. The soles of the shoes also add to the comfort aspect as its padded. The look of the shoe to me is also a deal breaker in whether I purchase or not, as for some reason I'm drawn to patent shoes for work, I don't know what it is, but I am obsessed, I think it makes me feel more dressed. However for those who aren't keen on patent, Ecco have also made these boots in leather which I think is a brilliant idea and will appeal to a wider audience.

Now I thought I would share with you a typical work outfit and how I wear these for work.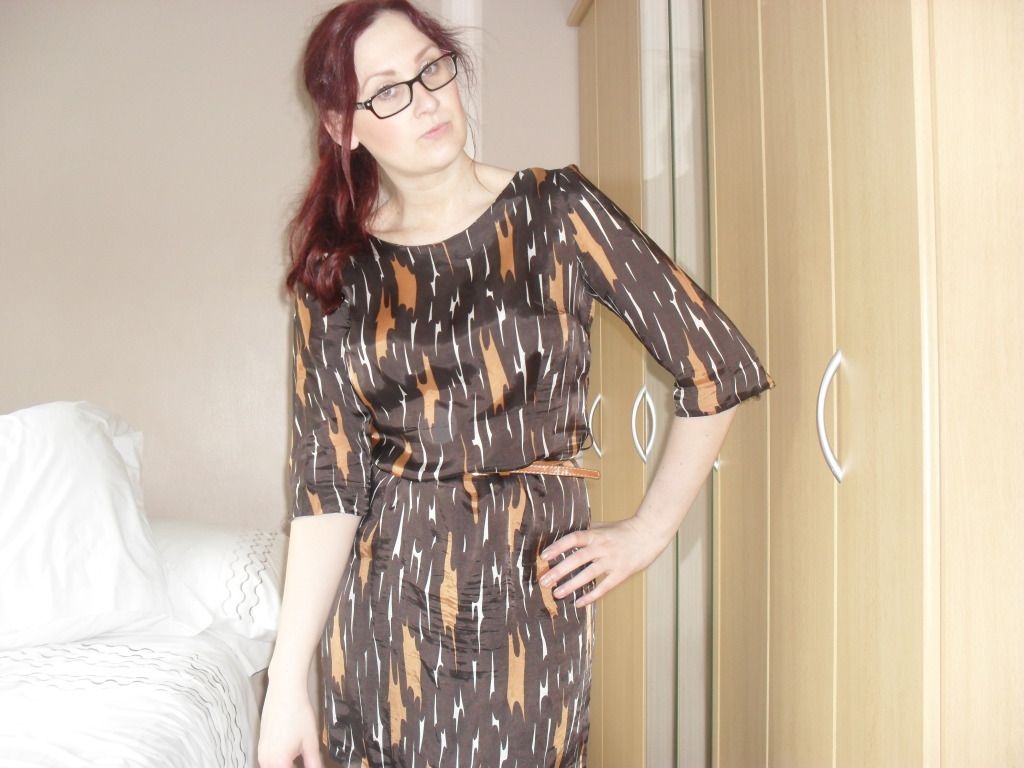 If you are a regular reader of the blog you will notice that I sometimes have difficulty in finding shoes to fit my (man) feet, however this range of shoes go from a size 35-42 (EU sizes). I was sent a size 42 and they fit brilliantly, I could say they're a tad too big however as I always wear a pair of trainer socks under my tights in the winter the extra room will be fine. Due to the versatility of the shoe these would also look fab with trousers and a shirt.
How would you style these shoes? Would you dress them up or down? Leave me a comment below and let me know what you think.
Sponsored Post